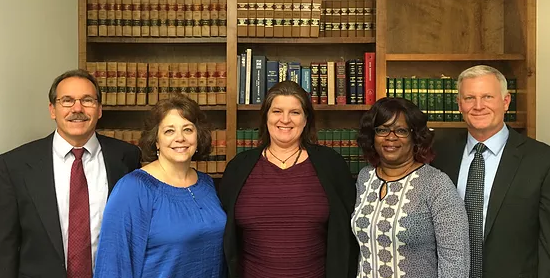 Charlotte Personal Injury & Workers' Compensation Law Firm

At Grandy & Martin, we dedicate our resources to help injured people get the compensation they deserve. When you experience pain and suffering, nothing is more important than getting help making vital decisions that can impact your recovery from an injury.


When you retain our firm, you get peace of mind because you're represented by a knowledgeable advocate. We know your rights, and we have the experience to anticipate issues that may affect the value of your case.
Attorneys Charles "Bill" Grandy and Kenneth Martin founded their firm in 1984 to focus their knowledge, energy and resources on personal injury and workers' compensation matters. You will not be shuffled around to various inexperienced associate attorneys as you would be at some other firms. All clients will be represented by an attorney with over 30 years of trial experience.
Our attorneys are supported by a friendly, knowledgeable staff, including an experienced team of paralegals and legal assistants. When you contact our firm with questions or concerns, you will always be able to talk to someone who is familiar with your case.
Our offices are conveniently located off South Tryon Street or South Boulevard in the historic Southend section of Charlotte, near the Bland Street LYNX station. We are easily accessible from Interstates 77 and 277, and we have free parking. We can also make arrangements to visit you if you cannot leave your hospital room or home, or if you are unable to travel to our office.
We offer free consultations and handle all claims on a contingency fee basis. We charge no fees unless we secure a settlement or verdict on your behalf. Contact us to discuss how we can help you pursue fair compensation in your personal injury or workers' compensation case.